Details
Diadora Utility
GILET HV STREET ISO 20471:2013 CAT.2
Work gilet
Tecnologies
Tecnologies


Thermore
Conceived for an intense daily use, Thermosoft® guarantees ease of maintenance and high resistance. It provides outstanding warmth with a reduced weight: it is warm, light and slim.Thermosoft® products go through an exclusive finishing process that prevents pilling of both the fabric and the lining. Specific analyses certified that they are free from PFOA and PFOS (perfluorooctanoic acid and perfluorooctane sulfonate).
Certifications & Plus
Certifications & Plus
CAPI CERTIFICATI IN ALTA VISIBILITÀ E REVERSIBILI
Certified reversible High Visibility garments
Description
Description
Reversible padded vest with Thermore, one side made of fluorescent breathable Oxford polyester to use as HV-certified garment in class 2, nylon on other side for leisure time. CE ISO 2013:20471 CAT.2
Suitable for
Attributes
Attributes
Materials

HV side: 100% pl Solid colour: 100% Polyamide Padding: 100% Thermore Polyester 80 gr
Packaging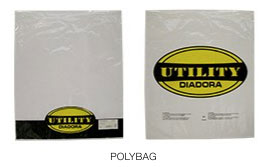 Usage Limitations
The garment offers no protection against the following risks:
getting caught in machines or parts in movement;
chemical aggression (acid, solvents, etc.);
mechanical aggression (cuts, perforations, etc.);
thermal risk;
flame and fire;
poor visibility;
all other risks for which the garment has not been certified.
CAREFULLY READ THE FOLLOWING INSTRUCTION FOR USE.
This garment has been designed and created in such a way as to satisfy the essential safety and health requisites of EEC Directive 89/686, acknowledged by Legislative Decree No. 475/92 and subsequent modifications, and in conformity with EN ISO 13688:2013 (ex EN340:2004) regulations concerning the general requisites for protection garments, and in conformity with the following product regulations: - EN ISO 20471:2013 for high visibility clothing. The garment has in fact been designed in such a way that, in predictable conditions of use, it is able to offer the user adequate protection and can be classified in conformity with Directive 89/686/EEC as secondary category, and in conformity with the product regulations in consequence of the performance resulting from the tests to which the materials were subjected. Such performance results are indicated on the pictogram and relative references found alongside it, which are determined on the basis of the instructions contained in the product regulations to which the garment conforms.
WARNING:
the user must identify, by evaluating any possible risks, the necessity of combining the garment with other protection devices for the remaining parts of the body;
the performance of the garment is guaranteed when it is worn and fastened correctly is of adequate size;
if the garment should result faulty or if some defects can be seen on it, stop using the garment and replace it with an adequate one;
any changes to the DPI are prohibited.
ratings & reviews
100%
of customers recommend this product