Details
Diadora Heritage
EQUIPE STONE WASH 12
Unisex Heritage Shoe
Images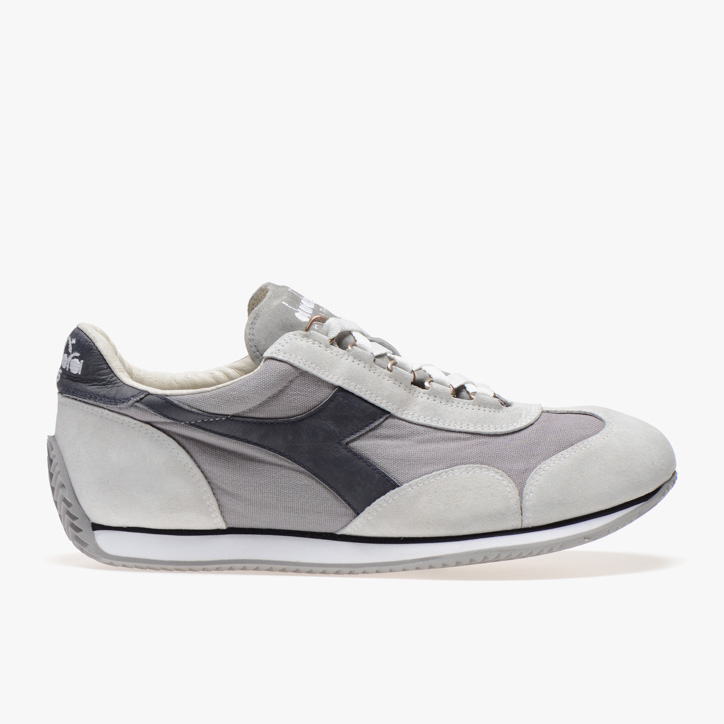 -35%
Details
Diadora Heritage
EQUIPE STONE WASH 12
Unisex Heritage Shoe
---
Man shoes
Shoe size measurement
Foot length (mm)
EU
UK
USA
JP
| 220,78 | 225,01 | 229,24 | 233,47 | 237,70 | 241,90 | 246,60 | 250,30 | 254,60 | 258,80 | 263,08 | 267,30 | 271,54 | 275,77 | 280,00 | 284,23 | 288,46 | 292,69 | 296,92 | 301,15 | 305,38 | 309,61 | 313,84 | 318,07 | 322,30 |
| --- | --- | --- | --- | --- | --- | --- | --- | --- | --- | --- | --- | --- | --- | --- | --- | --- | --- | --- | --- | --- | --- | --- | --- | --- |
| 33 | 33.5 | 34 | 35 | 35.5 | 36 | 36.5 | 37 | 38 | 38.5 | 39 | 40 | 40.5 | 41 | 42 | 42.5 | 43 | 44 | 44.5 | 45 | 45.5 | 46 | 47 | 47.5 | 48 |
| 1 | 1.5 | 2 | 2.5 | 3 | 3.5 | 4 | 4.5 | 5 | 5.5 | 6 | 6.5 | 7 | 7.5 | 8 | 8.5 | 9 | 9.5 | 10 | 10.5 | 11 | 11.5 | 12 | 12.5 | 13 |
| 1.5 | 2 | 2.5 | 3 | 3.5 | 4 | 4.5 | 5 | 5.5 | 6 | 6.5 | 7 | 7.5 | 8 | 8.5 | 9 | 9.5 | 10 | 10.5 | 11 | 11.5 | 12 | 12.5 | 13 | 13.5 |
| 19.5 | 20 | 20.5 | 21 | 21.5 | 22 | 22.5 | 23 | 23.5 | 24 | 24.5 | 25 | 25.5 | 26 | 26.5 | 27 | 27.5 | 28 | 28.5 | 29 | 29.5 | | | | |
How to measure your foot:
Step 1: Make sure you are wearing the type of socks that you usually wear. Place a sheet of paper on the floor, lining it up with a wall. Place your foot on top of the paper, resting your heel against the wall.
Step 2: Using a pen or pencil, make a mark at the end of the toe furthest from the wall (big toe). Do the same for both the right and the left foot, as they may differ slightly in size.
Step 3: Using a ruler, measure the distance between side of the sheet of paper that you lined up with the wall and the mark you made, repeating this for both feet. Make a note of the longest of the two measurements (in mm). Find your shoe size by comparing this value (in mm) with the measurements on our size chart.
Is the measure between two sizes?
Choose the smaller size for a tighter fit. Choose the bigger size if you prefer a roomier fit.
N.B.: the garment you receive may have EU sizing on the external label, as Diadora is an Italian brand. During the purchase phase, simply select your size; it will already be converted for your country of residence (US). If you are not satisfied with the fit, remember that returns are free.

Description
Description
Diadora Heritage, Unisex. The Equipe model, a retro 70s-style running shoe, comes with a worn, consumed and deformed look thanks to special washes. Tested to guarantee maximum comfort and wearability, it has become an iconic piece of the Heritage collection over the years. Made of suede and available in 12 colours.
Attributes
Attributes
Upper

Canvas material and suede leather with special stone washed and dirty treatment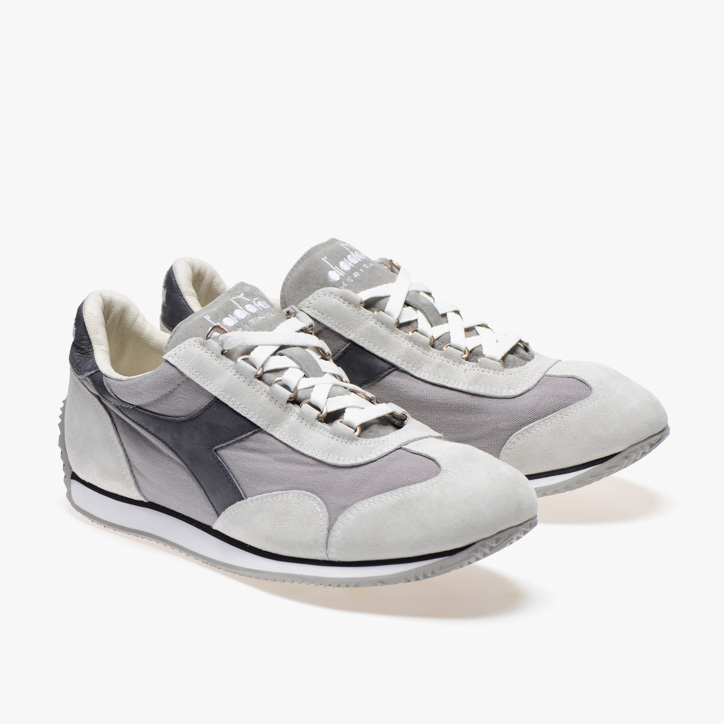 ratings & reviews
100%
of customers recommend this product