Details
Diadora Heritage
GAME ITA DESIGN
Made in Italy Heritage shoe - Men
Images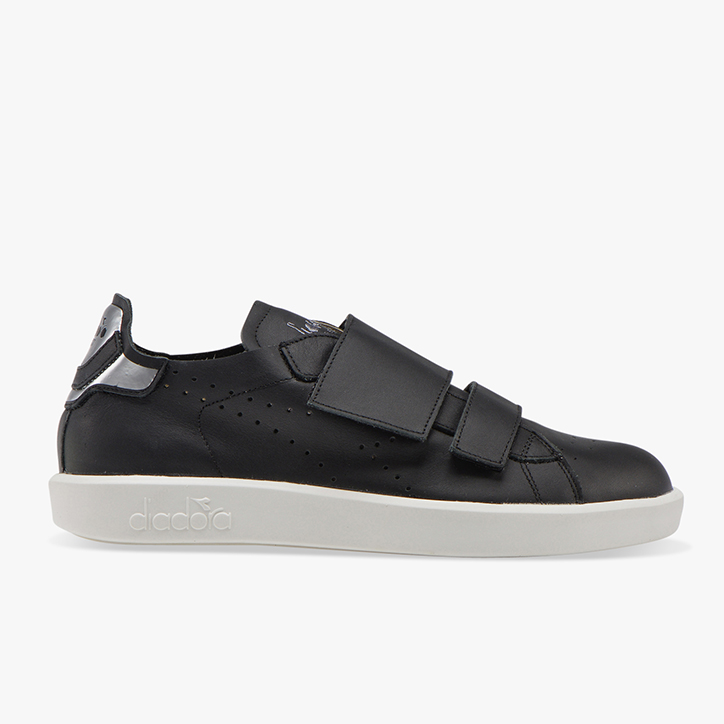 -20%
Made in Italy
Details
Diadora Heritage
GAME ITA DESIGN
Made in Italy Heritage shoe - Men
---
Man shoes
Shoe size measurement
Foot length (mm)
EU
UK
USA
JP
| 220,78 | 225,01 | 229,24 | 233,47 | 237,70 | 241,90 | 246,60 | 250,30 | 254,60 | 258,80 | 263,08 | 267,30 | 271,54 | 275,77 | 280,00 | 284,23 | 288,46 | 292,69 | 296,92 | 301,15 | 305,38 | 309,61 | 313,84 | 318,07 | 322,30 |
| --- | --- | --- | --- | --- | --- | --- | --- | --- | --- | --- | --- | --- | --- | --- | --- | --- | --- | --- | --- | --- | --- | --- | --- | --- |
| 33 | 33.5 | 34 | 35 | 35.5 | 36 | 36.5 | 37 | 38 | 38.5 | 39 | 40 | 40.5 | 41 | 42 | 42.5 | 43 | 44 | 44.5 | 45 | 45.5 | 46 | 47 | 47.5 | 48 |
| 1 | 1.5 | 2 | 2.5 | 3 | 3.5 | 4 | 4.5 | 5 | 5.5 | 6 | 6.5 | 7 | 7.5 | 8 | 8.5 | 9 | 9.5 | 10 | 10.5 | 11 | 11.5 | 12 | 12.5 | 13 |
| 1.5 | 2 | 2.5 | 3 | 3.5 | 4 | 4.5 | 5 | 5.5 | 6 | 6.5 | 7 | 7.5 | 8 | 8.5 | 9 | 9.5 | 10 | 10.5 | 11 | 11.5 | 12 | 12.5 | 13 | 13.5 |
| 19.5 | 20 | 20.5 | 21 | 21.5 | 22 | 22.5 | 23 | 23.5 | 24 | 24.5 | 25 | 25.5 | 26 | 26.5 | 27 | 27.5 | 28 | 28.5 | 29 | 29.5 | | | | |
How to measure your foot:
Step 1: Make sure you are wearing the type of socks that you usually wear. Place a sheet of paper on the floor, lining it up with a wall. Place your foot on top of the paper, resting your heel against the wall.
Step 2: Using a pen or pencil, make a mark at the end of the toe furthest from the wall (big toe). Do the same for both the right and the left foot, as they may differ slightly in size.
Step 3: Using a ruler, measure the distance between side of the sheet of paper that you lined up with the wall and the mark you made, repeating this for both feet. Make a note of the longest of the two measurements (in mm). Find your shoe size by comparing this value (in mm) with the measurements on our size chart.
Is the measure between two sizes?
Choose the smaller size for a tighter fit. Choose the bigger size if you prefer a roomier fit.

Description
Description
A minimalist structure for the Game city trainer, here in a luxury version that combines Made in Italy mastery with cutting-edge contemporary design. Produced at the Caerano San Marco factory using only premium leather for both the upper and insole, this shoe stands out for its Velcro double front strap fastening, a detail that mirrors the latest high fashion trends. The external sole with EVA technology completes the look, dedicated to those who want to be fashionable yet practical.
Attributes
Attributes
Upper

luxury leather with velcro closure

Insole

fixed leather insole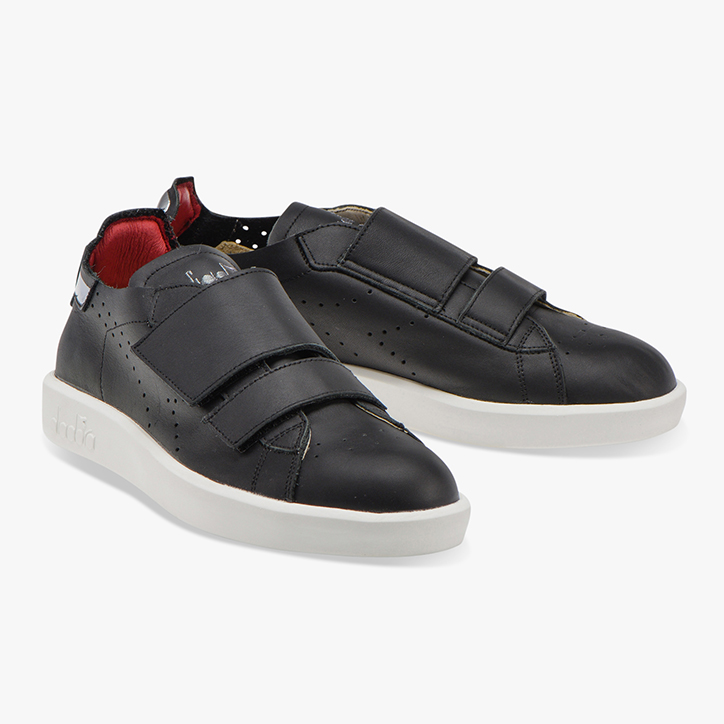 ratings & reviews
100%
of customers recommend this product