The Heritage line box is made from paper obtained from excess seaweed sourced from marine environments, while shoppers made from 100% recycled paper with water colour prints are provided in diadora stores.
Check out the line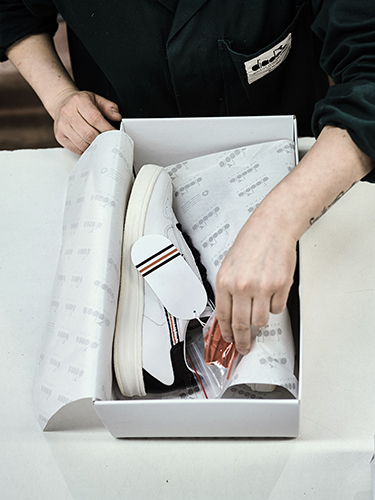 Certifications and Licenses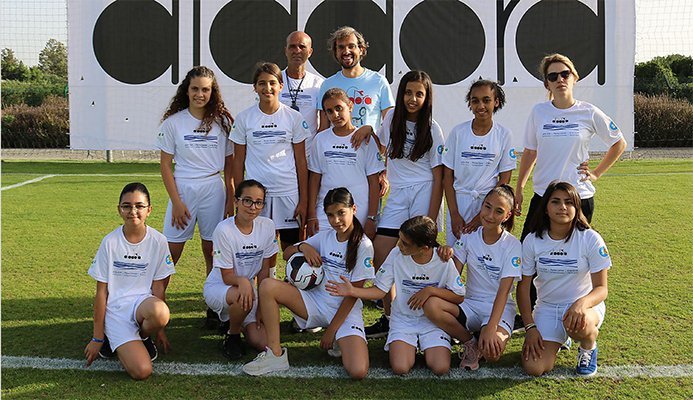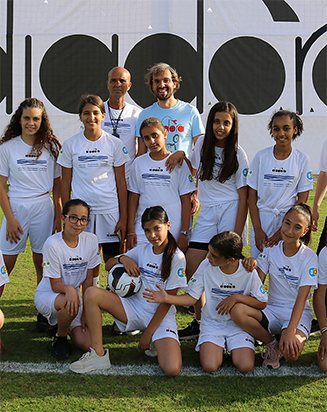 Diadora is a partner of the Peres Center for Peace and Innovation, an NGO founded in Israel by Nobel Peace Prize winner Shimon Peres, which promotes the Twinned Peace Sports School project every year. This initiative provides a group of Palestinian and Israeli girls with the opportunity to play football in mixed teams and experience the excitement of peaceful coexistence and acceptance of others on the pitch.